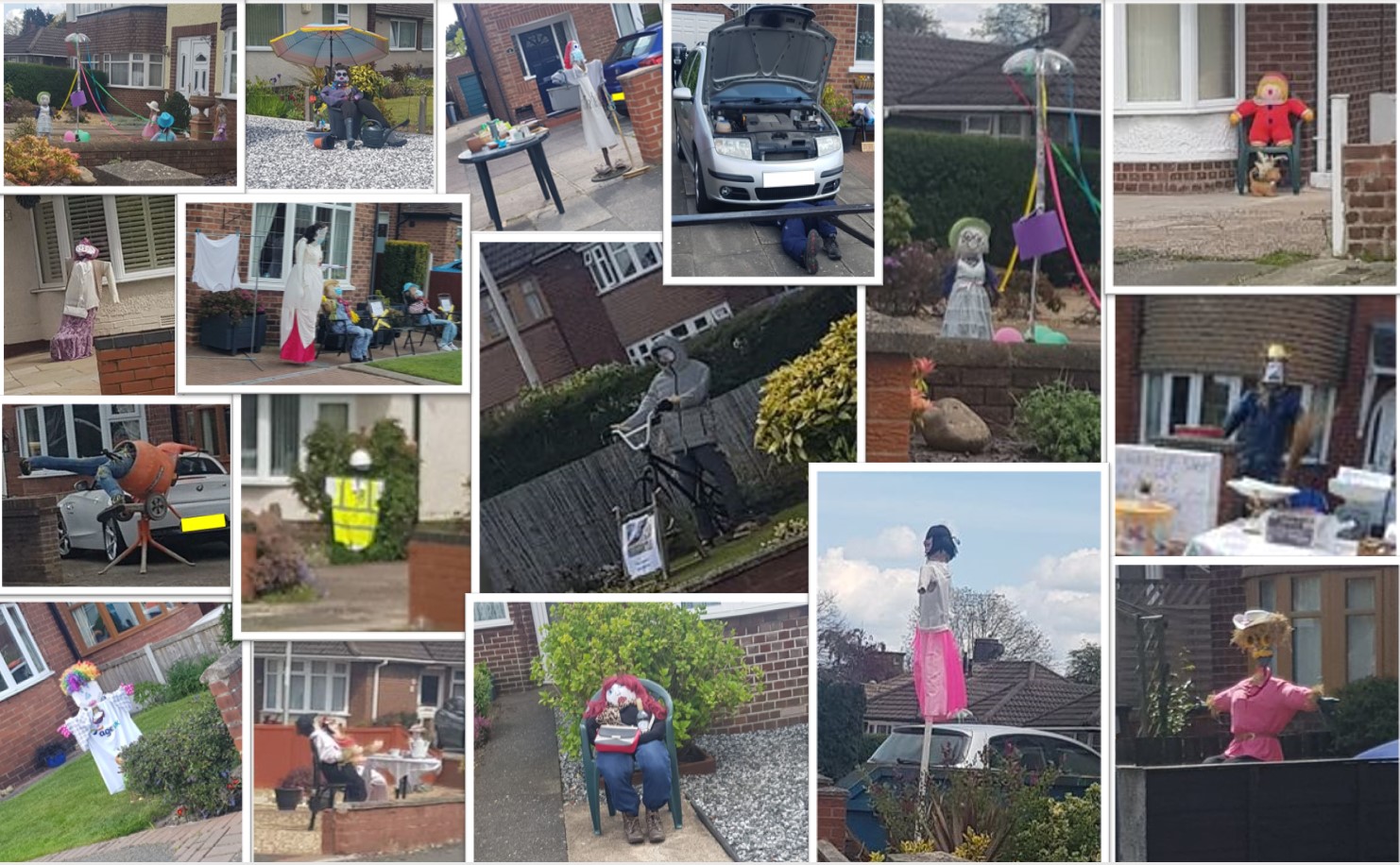 Residents of Ludlow Avenue and Stanhope Avenue in Crewe held their first estate Scarecrow Trail today (Sunday 2nd May 2021).
The residents joined together to create some very inventive displays, to be judged by local firefighters; including scenes depicting Maypole dancing scarecrows, a "furloughed" scarecrow and a couple enjoying afternoon tea. One scarecrow was headfirst in a cement mixer!
There were also some stalls for bric-a-brac, giveaways and fundraising for local charities such as the RSPCA and St. Lukes Hospice, which hopefully raised a good amount of money for local causes and funds for future events such as the resident's plans for "Christmas in the Avenue 2021".
The weather was wonderful when I went down to have a look at the trail, and both residents and visitors were enjoying themselves on the Trail, especially those with young families. I particularly thought it was nice that a young boy was stood in his garden pretending to be a scarecrow to passers by – it was great to see everyone having fun in the community and I hope that the Trail will be held again next year. Well done to all involved and especially the organisers!
---
---

What is your opinion of this post?